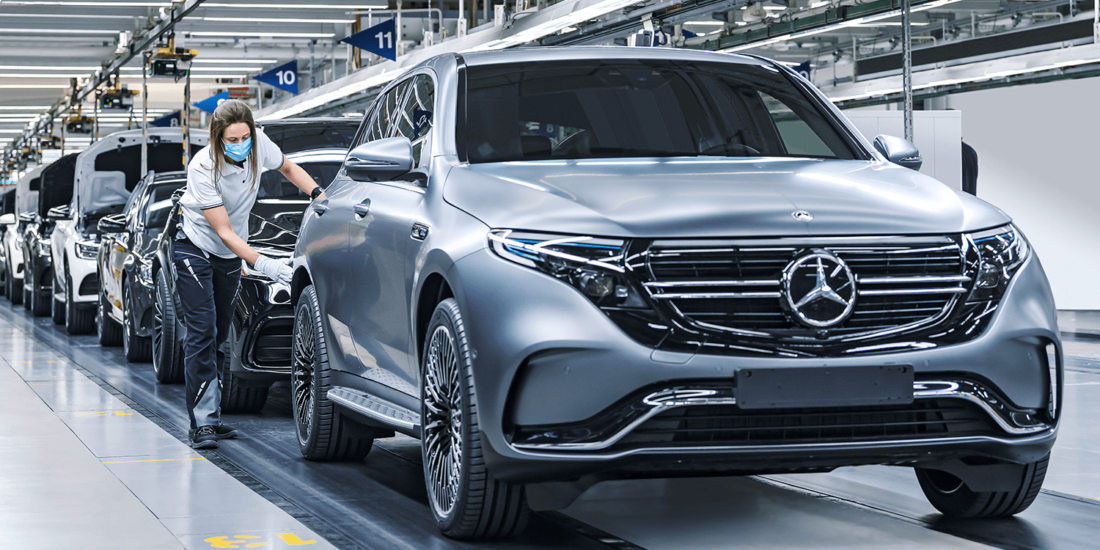 Energy Transformation | Mercedes – Benz To Spend $47 Billion for Electric – Only Lineup
Author: Jack Le1 yearago 0 Comments 655 Views
Energy Transformation | Mercedes-Benz To Spend $47 Billion for Electric-Only Lineup
LONDON — The European Union detailed on Wednesday how it will reduce greenhouse gas emissions in the coming years, with the plan potentially revolutionizing many sectors from air travel to shipping. The 27-member bloc has vowed to become carbon neutral by 2050 and to reduce its greenhouse gas emissions by at least 55% by 2030 from 1990 levels.
The autos sector is one of the hardest hit by the new rules, with the commission proposing a de facto ban on diesel and gasoline cars by 2035.
A senior EU official, who did not want to be named due to the sensitivity of the talks, said Wednesday that all new cars and vans would have to be zero-emission vehicles by 2035. This means that charging points will need to be regularly available on major highways: every 60 kilometers for electric charging and every 150 kilometers for hydrogen refueling.
Mercedes-Benz To Spend $47 Billion To Speed Conversion To Electric-Only Lineup
Mercedes-Benz will quickly invest more than 40 billion euros ($47 billion) by 2030 to become an electric-only manufacturer of new vehicles, the Daimler-owned brand said Thursday (20.07.2021).
Beginning in 2025 and going forward, the German automaker will produce only new vehicles powered by batteries. It plans to build eight battery plants in the process and launch three new battery-only vehicle platforms in 2025.
"The EV shift is pickup up speed – especially in the luxury segment," said Ola Kallenius, CEO of Daimler AG and Mercedes-Benz AG. "The tipping point is getting closer and we will be ready as markets switch to electric-only by the end of this decade. This marks a profound reallocation of capital."
The reallocation will also mean a reduction in employment because electric vehicles have fewer parts. Mercedes-Benz will retrain some workers and offer early retirement buyouts to others.
The goal is to retrain about 20,000 workers in aspects of electronic mobility and create about 3,000 new software engineering jobs worldwide.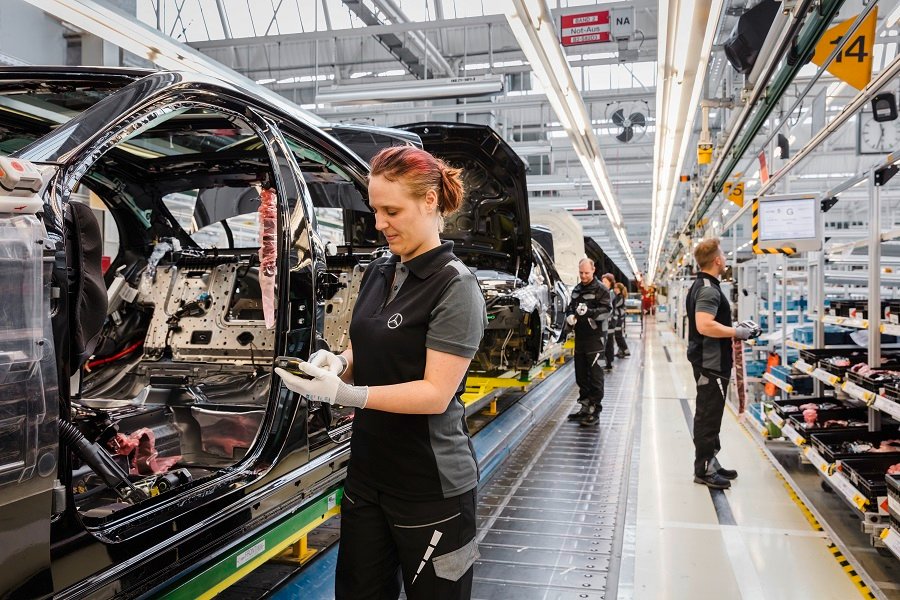 Workers assemble the Mercedes-Benz S-Class sedan in Sindelfingen, Germany
Kallenius did not say when Mercedes-Benz will stop all production of internal combustion engine cars. The company will trim its investment in internal combustion engines and pug-in hybrids by 80% from 2019 to 2026.
Seizing the economic opportunity
Business is only part of the solution. Policymakers will play a vital role in providing incentives to develop and scale up new technologies and minimize risks. For example, the 45Q tax credit scheme in the U.S. encourages investment in carbon capture, utilization and storage (CCUS) projects. And wind energy projects in the U.S. have received a boost with the extension of the wind energy production tax credit (PTC) through 2021. 
Investors can see that sustainable investment makes environmental as well as financial sense. And politicians are becoming aware of the political capital that can be generated through investment in green technologies and the jobs that they can create.
According to FORBES
>> View more: Potential Growth For Vietnam Electric Vehicles Boosted By Joint Venture Between Foxconn & VinFast
>> View more: Raising Another $230 Million, Yotpo Rides E-Commerce Wave To Become A Marketing Hub For Brands
How do you think about this article? Please share with us your opinion via the comment section below.
——————
How do you think about this article? Please share it with us via the comment section below.
PRIMUS – TOP MANAGEMENT JOBS ONLY