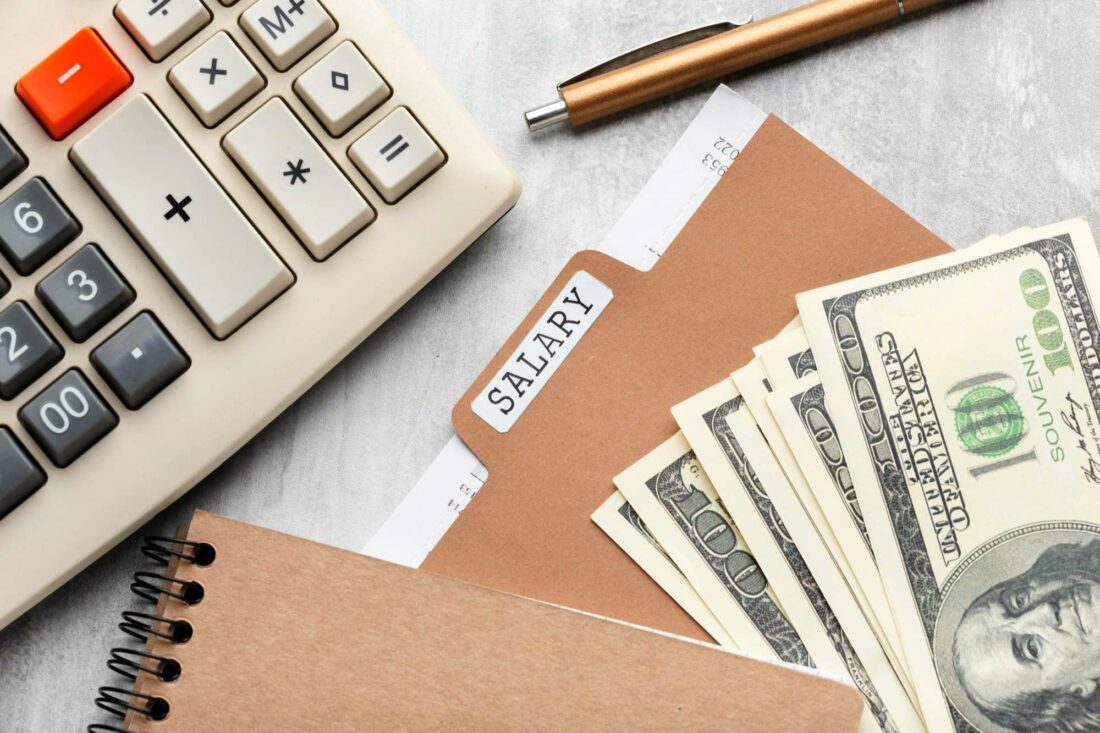 Talent Guide 2023 Report: Employee Expectations On Salary, Bonus & Welfare
Author: Jack Le8 monthsago 9 Comments 437 Views
Ho Chi Minh City, January 17th, 2023 – Navigos Group publishes Talent Guide 2023 Report providing a perspective on the current situation of workers' income in 2022 and employee expectations for 2023. The report was conducted from a survey of more than 4,100 candidates working mainly in 23 different industries.
SALARY SCALE, BONUS, AND WELFARE REGIME OF EMPLOYEES IN 2022
Current salary and benefits regime that employees receive.
The 13th month salary is not in the top 10 benefits that employees are receiving.
About the salary – benefits regime, the report shows the list of top 10 benefits that employees receive up to the time of salary survey 2023 in descending order as follows:
1. Base salary.

2. Private health insurance.

3. Meal allowance.

4. 12 days of annual leave.

5. Annual bonus.

6. Phone allowance.

7. More than 12 days of annual leave.

8. 24/7 accidental insurance.

9. Monthly incentives.

10. Quarterly incentives.
Given the information gathered, the welfare and salary regimes of the survey participants mostly consisted of Base Salary and Private Health Insurance corresponding to rates of 18.11% and 13.58%. These are reportedly the two most fundamental welfare regimes in use by Enterprises that have been applied today.
Other welfare and bonus categories are also popular such as Meal allowance (8.50%), 12 days of annual leaves (8.29%), Annual bonus (7.67%), Phone allowance (7.05%), More than 12 days of annual leave (6.58%), 24/7 accidental insurance (6.36%),…
Elements impacting an employee's motivation to stay with a company.
Today's workers' pay a lot of attention to working environment factors and corporate culture.
When asked about the factor of loyalty to the company, "Working environment" is the dominant choice with the rate of 11.21%, followed by "Salary" at 10.55%, "Company culture" with 9.56%, "Business sustainability" with 8.05%, "Flexible working mode" with 7.27%,…
Moreover, there are some other factors impacting an employee's motivation to stay with a company such as Company Reputation, Executive Management Benefits, Career Advancement, Business Transparency, Private Medical Insurance.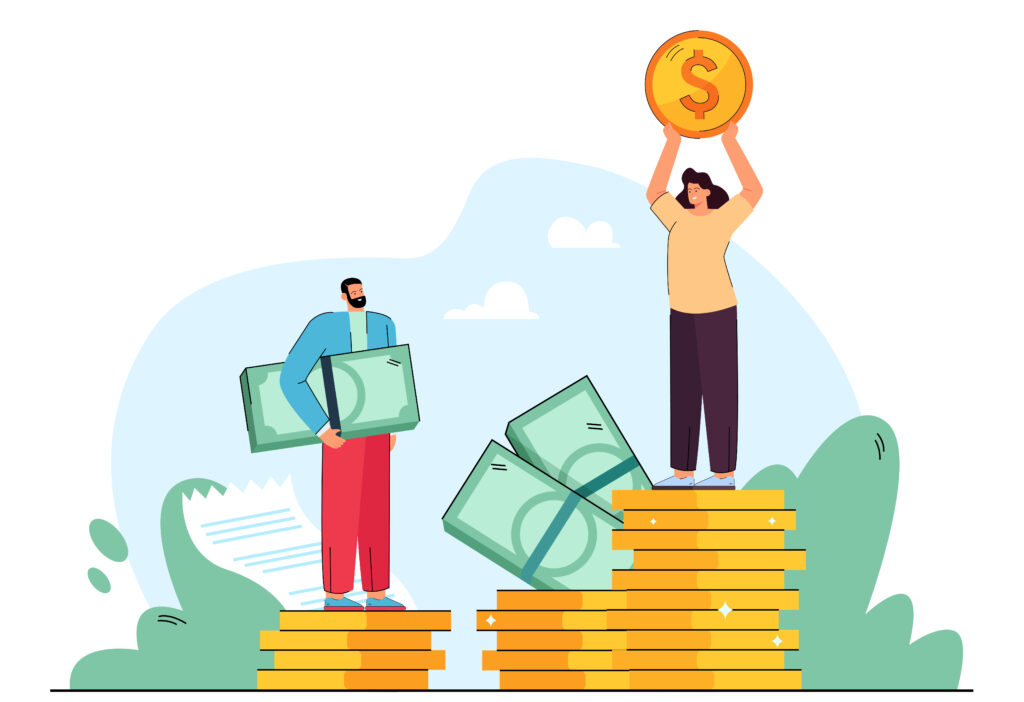 CLOSE-UP PERSPECTIVE OF CANDIDATES ON THE LABOR MARKET IN 2022
Actual income growth in 2022
A lot of firms have not been able to apply a more attractive salary increase policy for their employee expectations.
The salary rises from 5% to less than 10% is the dominant choice with a rate of 26.89%. The unchanged salary ranked second with a close rate of 23.29%. It was followed by "Less than 5%" and "From 10% to less than 15%" with the rates of 15.30% and 11.66% respectively. Indeed, a lot of firms are still in the Covid-19 epidemic recovery period, therefore they have not been able to apply a more attractive salary increase policy for their employees.
The improvement of policies/ additional benefits from the current company to the employees
Firms mainly apply financial policies such as salary, bonus, and allowance to create work motivation for their staff.
As stated by the survey, firms mainly apply financial policies such as salary, bonus, and allowance to create work motivation for their staff with more than 50% of survey respondents answering. In addition, they also added many policies on flexible working mechanisms to meet new trends of workers after the Covid-19 pandemic, including allowing remote work, increasing vacations, and hybrid working,…
Other policies about training, healthy working environment, technology application, etc… are carried out at enterprises. However, they are not frequently shown in the survey result.
EXPECTATIONS OF EMPLOYEES IN 2023
Expectations of employees about changes made by business in 2023: Salary and bonus policy
Policies affecting income are the top concerns and employee expectations.
From the survey on employee expectations of the current company's salary, bonus, and welfare policy, "Salary will be increased every year by 10% or more" is the choice that accounts for a high proportion of 45.62%, accounting for nearly half of the answers.
Regarding the allowances, employees expect the enterprises to have "Better benefits from team building activities, culture, arts and vacation" at 5.50%. They also expect businesses to offer more paid holidays (4.70%) and an increase in basic allowances (4.58%).
Occupational safety/ stability
Workers began to pay more attention to mental factors and expect a happy career..
As stated by the survey, instead of salary, bonus, and welfare, employees also place many other expectations on the business. Typically, they "Expect security from the business, their career remains stable when unexpected factors/ risks occur" and "Expect a change in corporate culture, with a transparent and openly shared information environment".
With the above survey results, occupational safety and stability are also one of the employee expectations for businesses in 2023.
Changes in other corporate policies
The new working trend that permits a work-life balance is one that current employees are rapidly adopting.
The majority of workers/ employees, or 60.2%, had high expectations for the "Working environment," stated by the poll. Employees expect businesses to have improvements and changes in the working space. At the same time, upgrade facilities, and infrastructure and develop the technology.
Besides, the factor of "Corporate culture" is also a concern for employees. With a rate of 28.9% of the total responses, the data indicate that the modern workforce has high expectations for converts to company culture. They expect listening and attention from the business as well as improvement and building a clearer and closer internal culture. At the same time, employees also have expectations of business leaders who can recognize, evaluate and train employees.
Concerning 'Working time' accounts for 8.8 %, employees want to reduce their weekly working hours to regenerate their labor force. They also want businesses to apply a flexible working model to have the initiative in work- life balance.
Regarding the working hours of the week, the survey finds employee expectation is that the company will alter its weekly schedule and implement its "Saturday off" policy.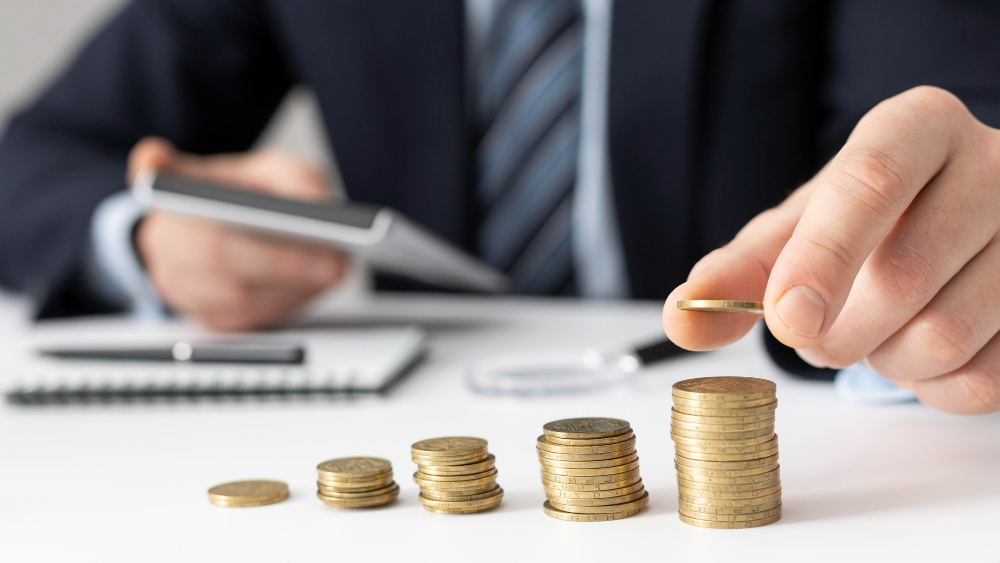 Employees' plan in the next 3 – 6 months
Factors to consider when changing jobs
Two factors of "Working environment" and "Corporate culture" are becoming employees' main focus.
Regarding factors that affect changing job decisions, "Salary" and "Working environment" rank as the first and second reason with the percentage of 13.56% and 11,27%. Followed by "Corporate culture" with 8.14%; "Promotion" with 7.33% and "Reward Mechanism" with 6.09%.
It is shown that the factors of "Working environment" and "Corporate culture" are becoming employees' main focus. Because they can contribute to improving work performance, as well as building employees' commitment to the enterprises.
Income level changes when changing jobs
Respondents have high expectations of how their income will change when changing jobs.
The answers of "At least 30% increase" and "At least 20% increase" compared to current income ranked first and second, accounting for 19.33% and 19.18%.
Compared with the data on actual income growth in 2022 provided by respondents, most of these income increases ranged from "5 – 10%" or remain "Unchanged", the expectations for an increase in income when changing jobs from 20% to 30% are quite high numbers.
However, there is still a part of workers who are "Willing to negotiate" about their income (15.57%) and "Accept the same salary, as long as it is a good opportunity" (13.66%). This shows that other non-financial factors affect their job expectations.
Loyalty & Commitment
A long-term commitment to the job of employees is now considered a popular choice.
Nearly half of the survey participants (accounting for 44.28%) have no intention of changing to a new job unless they find more potential and better opportunities. 16.25% of respondents would like to commit to the firms as long as possible. And 6.75% of respondents chose to work at the same company for around 1 – 2 years.
To provide a clearer explanation, the psychology of wanting to be sure and safe is having a lot of influence on workers, especially in the context of the current changing economy.
DETAILED SALARY SCALE OF 23 INDUSTRIES
Please refer to the report for details: https://bit.ly/Bao_Cao_Luong_2023  
Cre: Navigosgroup.com