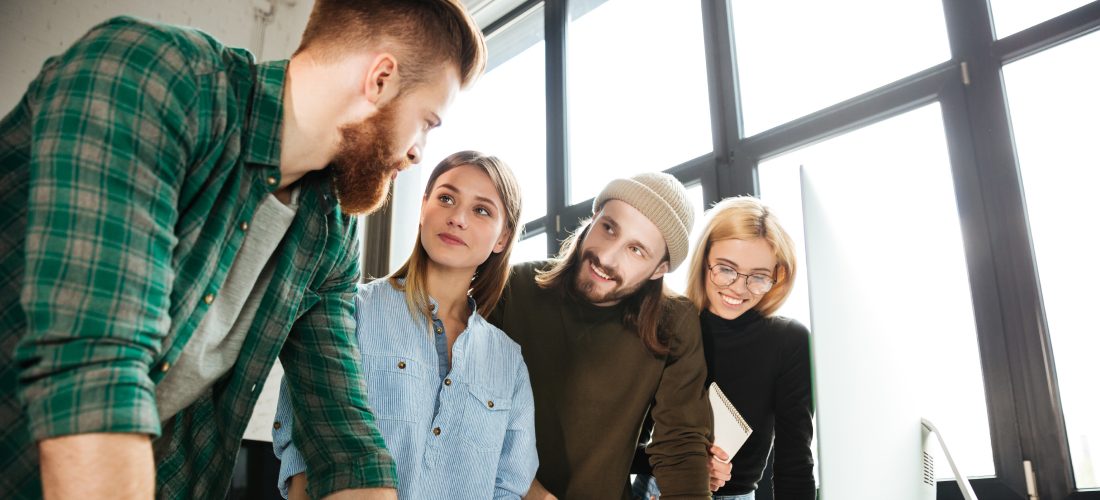 How To Master Your Expertise To Be A Product Manager
Author: Mia Bui6 monthsago 0 Comments 280 Views
What do Product Managers do?
This article will explain about Product Manager in software development and Agile methodology although Product Manager is not limited to the technology sector and Agile approach. You can also find Product Managers in other sectors like financial & banking, retails, logistics or even healthcare. In general, Product Managers are the ones that ensure all company departments including management, developers, and stakeholders are together moving the product forward.
Product Managers in software development commonly do:
Observing clients, stakeholders, product performance, and market research to identify which features to build

Overseeing existing priorities and team resources (financial and human) to determine how and when to build those features 

Ensuring the development work done is delivered on time and addressing any block or changing requirements that the team is having

Evaluating the performance of the products in the market by gathering and analyzing data

Maintaining team progress and reporting severe issues to the management board 
Product Manager vs. Project Manager vs. Product Owner compared
In fact, there are some common misunderstandings between the missions and responsibilities between Product Manager, Product Owner, and Project Manager. And it is essential to have a solid understanding of how these roles typically differ and overlap. Here are a few clarifications for those who want to pursue Product Manager as a career to have a clearer view of each position:
   1. Product Manager
The product manager defines the product vision and identifies what the ideal customer experience should be, based on a deep understanding of customer needs. This role defines the release process and identifies the cross-functional activities necessary to bring the product to the market. 
   2. Project Manager
The project manager manages all the cross-functional work, oversees the project and ensures that deadlines are met across multiple teams and many departments.
   3. Product Owner
The product owner participates as an internal customer expert for development teams who clarifies requirements and ensures that the right experience is being built by prioritizing the product backlog and creating user stories.
Then Product Owner will have a range of special skills including technical skills, soft skills, and domain-specific skills
   1. Technical Skills
Requirements Gathering
Identify what clients want and need and then bring that information into requirements for the developers to build the product.

Come up with acceptance criteria based on the requirements by defining how a feature should work, what it accomplishes, and how to handle exceptions.
Planning Implementation
Break down complex problems into smaller tasks that must be clear and specific with a prioritized sequence. 

Re-prioritize the sprint and reallocate the team's resources to get the most important things done. Failure to do so will lead to blown deadlines, wasted time, and idle developers.
Particular Tool Skills
Have some basic knowledge with the team's tech in order to plan appropriately and communicate effectively with developers. 

Learn the names and purposes of the tools in the sector and which ones the specific company and team uses. 
   2. Soft skills 
Altruism
Ensure that the team is always on track and reduce the amount of time they spend switching gears, look for ways to prevent interruptions. 

Highlight team and individual accomplishments while taking responsibility for failures. Make working with you fun, and you'll be more likely to keep them.
Communication
Interact with people from every department to see problems from every point of view and communicate with people in various roles.

Prioritize team members' requests and motivate them to stay engaged along with observing their work cycles, goals, and language.
Curiosity
Be always curious about what's to do next. Curiosity will drive you to learn what your product is doing right and where there's room for improvement. 

Talking to users, clients, and stakeholders on a regular basis. Paying attention to competitors and evaluating their products. 
   3. Domain-Specific Skills
In addition, product managers need to have thorough knowledge about the business they work in, the more you understand about your industry, the better decisions you can come up with. The software and tools you use might also vary depending on your business and you'll have to become familiar using the applicable ones based on what role you are doing.
According to The Muse
——————-
PRIMUS's advice

On PRIMUS, we are offering a wide variety of management jobs in the IT industry. Let's take a look at the opportunities you may be interested in HERE.

PRIMUS – TOP MANAGEMENT JOBS ONLY