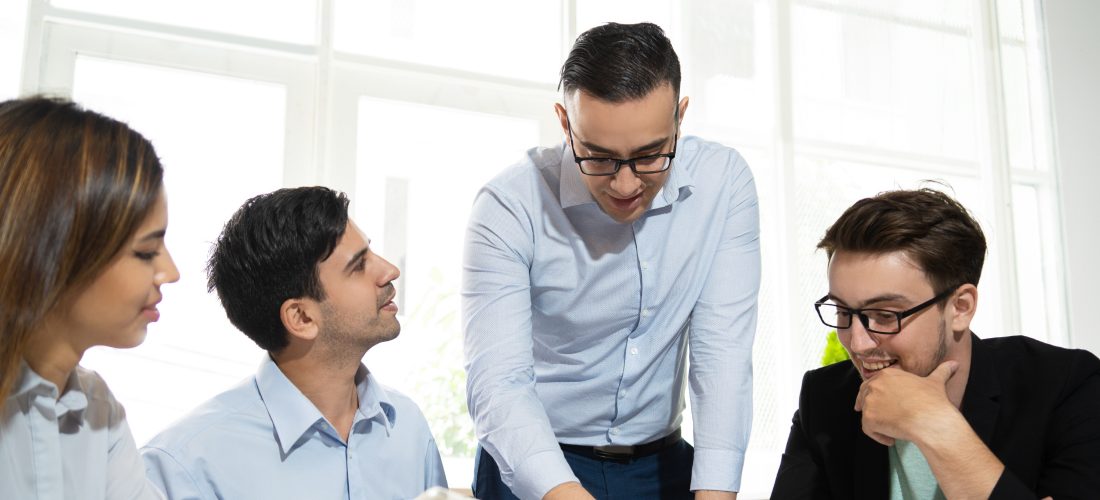 10 Successful Characteristics Of The Best Managers, According To Google Internal Research
Author: Mia Bui3 yearsago 0 Comments 1.2k Views
A perfect manager will build trust and inspire people to become the best version of themselves. Let's discover 10 common personalities of best managers with PRIMUS through a research of Google.
   1. Be a good coach
If you care about your employees, then you'll need to spend your time and effort to help your employees develop every day. In order to do that, then be a good coach, be a mentor of your employees instead of a corrector. Don't just give them the right answers, share your point of view and ask open questions so that they can find the answers by themselves.
   2. Empower teams and don't micromanage"
Gretchen Spreitzer, an empowerment expert at the University of Michigan, explains that by having more empowerment, employees will have higher job satisfaction and work commitment, which increases productivity and motivation. Also, don't micromanage as it won't make their performance better. Actually, employees see that managers who allow empowerment are more assertive and admiring than those who don't. 
   3. Create an inclusive team environment, showing concern for success and well-being
It's not enough to just have a team with multi-skilled members, good managers aim to build a comprehensive atmosphere for their team instead. Therefore, paying attention to the personal success and well-being of employees is an essential part that managers need to have since many employees are trying intensively to be part of a successful team.
   4. Be productive and results-oriented
You will be seen as a role model when you are a manager, thus, putting in the effort and getting results so that your employees can also give the best at work if they can see that. Employees always want to be part of a team that's productive and successful, which is hard to achieve if the leader cannot create the influence.
   5. Be a good communicator — listen and share information
One of the primaries of being a good manager is communicating effectively. And to become a great manager, it's very essential to pay attention to listening. Therefore, you'll need to invest in communication, especially in listening to your employees. The worst issue with communication is if there is a lack of effort from both the transmitting and receiving parties, effective communication will not happen. 
   6. Have a clear vision/ strategy for the team
Don't just force your employees to build a vision/strategy that they don't know which director to follow. If you want to help your members to work well together, then make a clear and shared vision for the whole team. Always try to involve and communicate with every member closely, the stronger the connection, the higher the commitment at the end. 
   7. Support career development and discuss performance
In a study of Google, they pointed out that only half of the employees know what expectations they should satisfy at work. Therefore, managers need to express clear expectations for employees, support and create accountability for their work performance, and in general, take care of their career development as they care for themselves. 
   8. Have the expertise to advise the team
Always try to improve your knowledge and update current on industry trends, be constant and strengthen your main expertise. You need to be the one that has the most thorough understanding of the team so that you can share your exclusive experience with your team.  
   9. Collaborate
Collaboration skills are extremely vital in a global and remote business world. It can only run smoothly when each team member can ensure the responsibility and interconnection with other team members. An uncooperative leader who is existing in a team is disastrous more than anything else to the performance and development of the whole team. 
   10. Be a strong decision-maker
To be a good manager, it's also very important for a manager to listen and share information with the employees, but they will also be more appreciated if that manager can make strong decisions. You can make your decisions even more influential if you can explain to your employees what decisions you've made along with the reason you've made it. This approach can remove uncertainty and confusion, and build a mutual understanding among the team. 
On the other hand, indecision can paralyze an organization, create doubt, uncertainty, lack of focus, and even resentment. 
According to Business Insider
PRIMUS – TOP MANAGEMENT JOBS ONLY