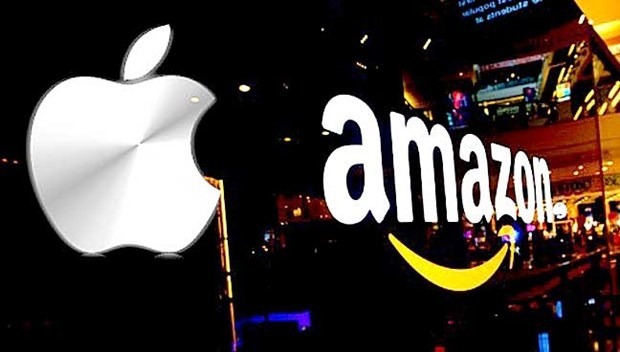 Amazon And Apple Both Fall Short Of Earnings Expectations! And what's causing them?
Author: Jack Le8 monthsago 0 Comments 263 Views
Tech giants Apple and Amazon both came up short of expectations in quarterly earnings reports released after market close Thursday and warned of supply chain issues cutting into their bottom lines, causing Apple to fall 3.4% and Amazon to dip 3.6% in after-hours trading.
KEY FACTS
Apple

reported

revenue of $83.4 billion for the quarter ending September 25, a 29%year-over-year jump, though it was slightly below analyst

expectations

, while its earnings per share of $1.24 per share matched forecasts.

Amazon

reported

$110.81 billion in revenue for the quarter, also below

forecasts

, while its $6.12 earnings per share were well short of the $8.92 expected by analysts.

Amazon CEO Andy Jassy also said that supply chain issues will cost the company "several billion dollars" in the current quarter, coinciding with the critical shopping season.
What's causing them?
Apple CEO Tim Cook said in an interview with CNBC that "supply constraints," including chip shortages, cost the company $6 billion in revenue.
"We had a very strong performance despite larger than expected supply constraints, which we estimate to be around $6 billion," Cook told CNBC's Josh Lipton. "The supply constraints were driven by the industry wide chip shortages that have been talked about a lot, and COVID-related manufacturing disruptions in Southeast Asia." 
However, Apple's overall revenue was still up 29% and each of its product categories grew on an annual basis. 
According Forbes
>> View more: What Is The 'Metaverse' And What Does It Have To Do With Facebook?
>> View more: Next Billion-Dollar Startups: How Notarize Built A $760 Million Online Notary Business?
How do you think about this article? Please share it with us via the comment section below.
PRIMUS – TOP MANAGEMENT JOBS ONLY