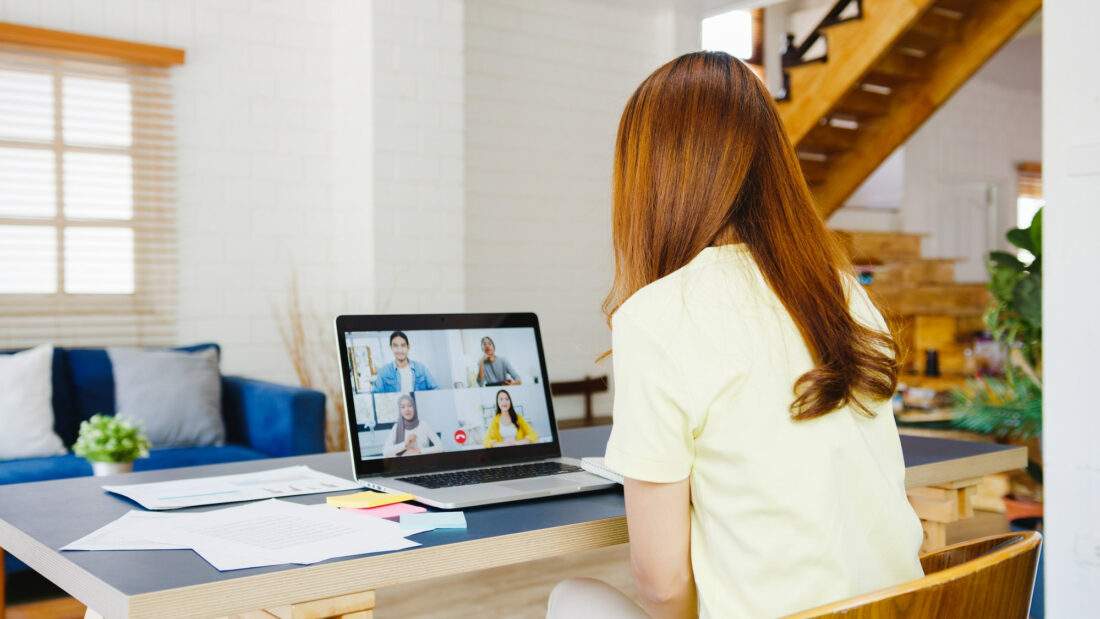 05 Practical Ways To Boost Remote Teams Effectiveness
Author: Jack Le8 monthsago 7 Comments 330 Views
Keeping employee performance at a proper level is a core issue for most remote teams and hybrid teams. One recent survey from my own company Headway indicates that about 2 in 3 Americans feel they lack productivity and are seeking to improve upon this aspect of their performance. And while many employers are still debating the most efficient work format, I believe an organization's success is ultimately not about the work model but the strategic pillars in place forming the organizational culture.
As a manager, I've built interaction with teams of all types and repeatedly switched from one format to another. These experiences have shaped my understanding greatly. Here are five crucial components to taking the performance of any remote or hybrid team to the next level.
1. Focus: Clarify core goals and enhance prioritization.
An urge to accomplish more often makes people switch from one task to another, failing to progress significantly. That's why the most motivated workers may struggle to deliver results. Such issues often provoke managers to implement monitoring solutions and strengthen overall control, causing increased workplace stress.
Clarified goals and responsibilities will help maximize performance without exceeding accountability and micromanagement. At Headway, we work with each team member to define their core focuses and then discuss how those points link to the department and company goals. We use the same approach to deal with long-term (three, six and twelve-month) and short-term (daily, weekly and biweekly) plans. Each daily task connects to a primary strategic goal, and priority gets assigned in accordance with current business objectives.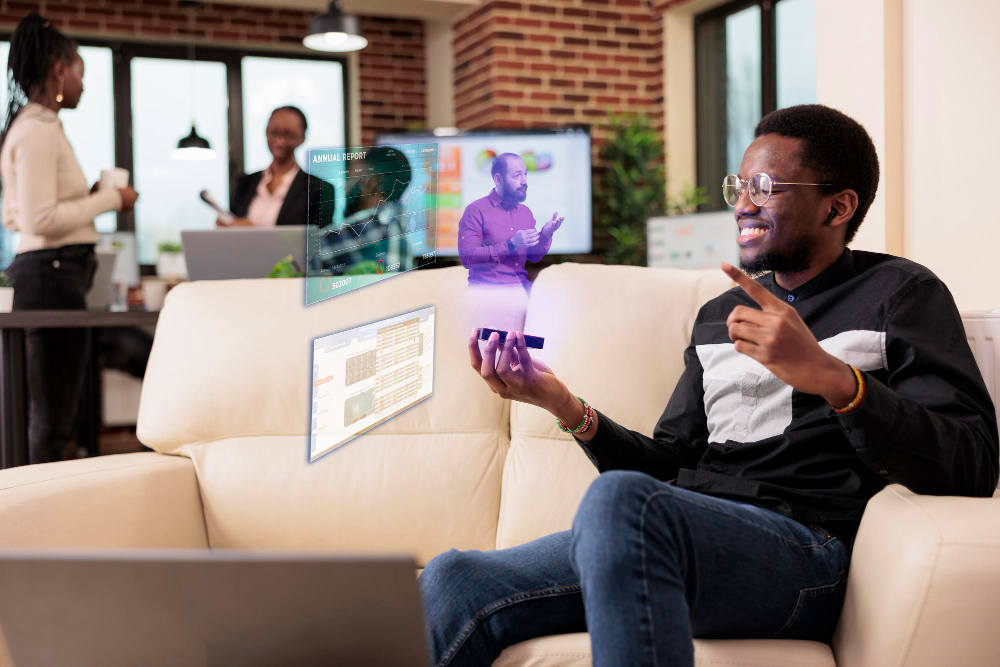 2. Processes: Combine flexibility and consistency.
The rapidly changing world of work makes flexibility a fundamental part of the workflow. The ability to adjust to new challenges and manage the unexpected is crucial. Yet clear-cut procedures should also be addressed.
I work with a small team of five members. Our ambitious plans and the numerous hypotheses we constantly test require a high degree of multifunctionality. Almost any new activity will often involve each team member taking on new responsibilities. However, we always plan each process carefully, defining roles at all stages. Flexibility is not about "going with the workflow" but a readiness to switch from one sharply defined process to another.
3. Communication: Define your objectives for each interaction.
Remote teams and hybrid teams often struggle with one of two communication-related extremes. While a lack of communication is an obvious victim of team efficiency, managers often overlook the potential negative effects of too many communication channels and/or meetings.
When scheduling regular meetings, my crucial task is identifying a clear objective for each, covering personal and professional needs. This approach helped me develop communication balance and proved effective when launching a new department with the whole team working remotely.
Now at Headway, we have three main types of meetings.
• General syncs three times weekly to discuss progress, issues and learnings based on our core goals.
• 1-on-1 meetings to support subordinates, remain aware of their mental state and stimulate their professional growth.
• Group brainstorming to refresh thoughts and come up with new ideas and hypotheses.
Such an approach covers the three crucial components of increased productivity: well-being, workflow clarity and creativity. With each new member joining the team, my core focus is to ensure that people feel free to speak up in any suitable format and meeting attendance is not subject to presenteeism. To that end, we foster a culture of active listening.
4. Learning: Encourage tiny but consistent efforts.
Learning and development is a key combination for improved performance. Such initiatives boost confidence through self-actualization, enhance essential hard and soft skills and contribute to strengths-based management. Engagement increase is based on mutual benefits: an employer gains insights into a team's strengths and growth areas, and an employee gets access to the most relevant self-growth opportunities.
Yet a lack of engagement often arises due to the learning process. The solution is to ensure that the L&D options you offer fit the team's busy schedule. Flexible timing, easy-to-digest content formats, and regular learning sessions that last up to 20 minutes can work best in the fast-paced world of work. As a disclosure, Headway is one provider of learning and development solutions.
In our own case, learning is a part of the daily routine of each employee. A bite-sized approach to education helps a knowledge-focused work culture survive through a heavy workload.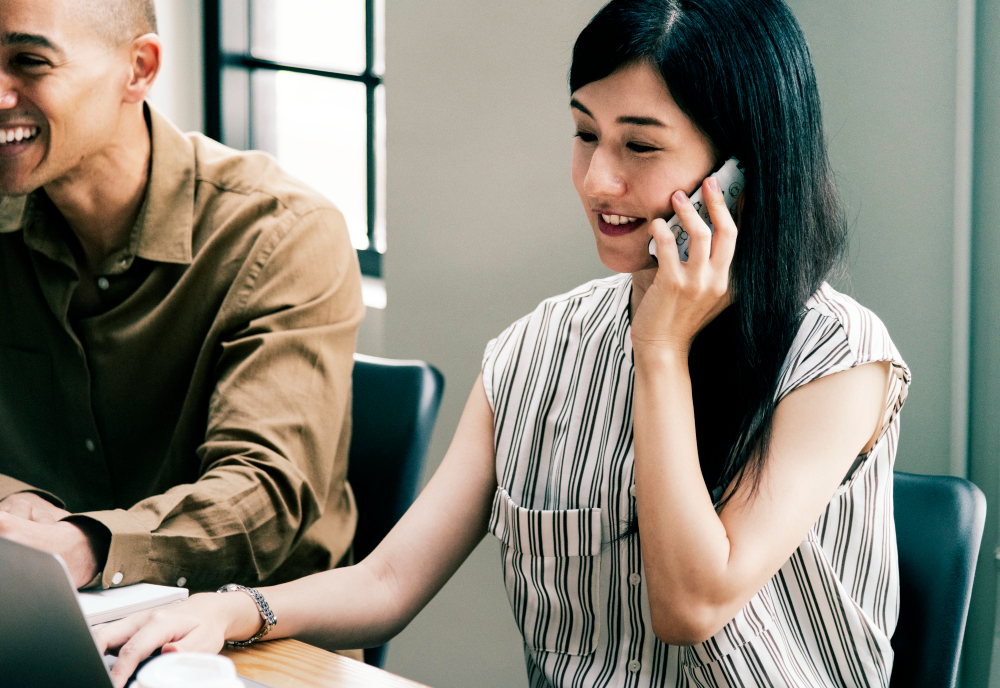 5. Values: Provide employees with a reason to commit themselves to each other.
In the modern work environment, it's not a physical presence that makes you truly feel the organization's vibe. Values are the glue that keeps the team together no matter the distance between members, providing them with a reason to commit themselves to each other. But all the points mentioned above won't make an impact as a set of consequent procedures. These approaches must become a part of the company's DNA.
The declared culture needs to cohere with the real work environment. A manager's mission is to hire people driven by common ideas and give these people something to believe in. In response, people will give everything they have to solve the upcoming challenges. I always strive to find people who will share excitement for the big goal I will challenge them with, eventually granting them complete freedom in doing what they endeavor. Freedom paves the way to innovation and improved business results.
Don't try to reinvent the format; approach systemic issues head-on.
To solve the ever-present challenge of decreased performance, don't overestimate the impact of the work format. A team's effectiveness depends on two crucial ideas: the extent to which you understand the people who work for you and the extent to which they understand you. These trace back to organizational culture and approach to management. Strengthen the link between the two components by applying the strategies outlined above, and you'll see a significant productivity increase.
Cre: Forbes.com