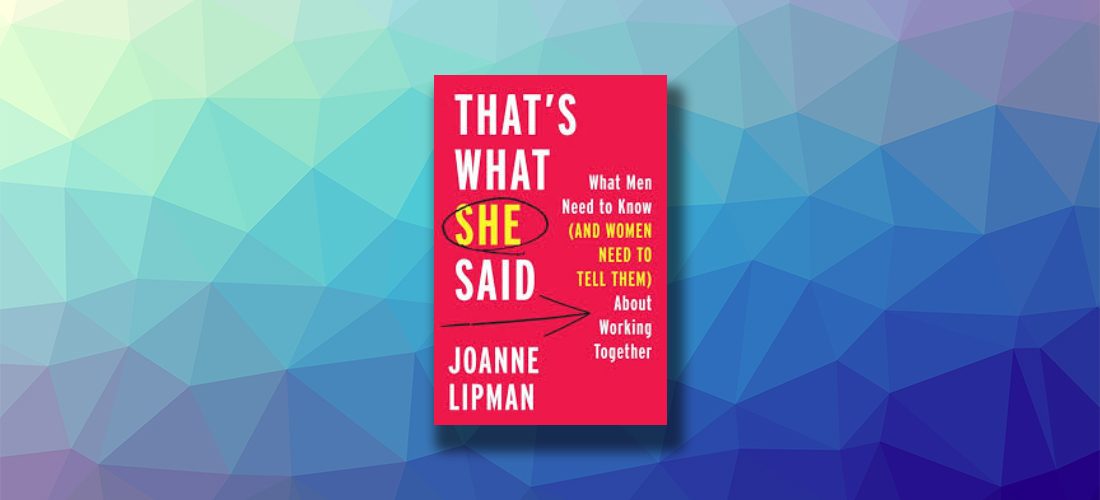 That's What She Said – Book Review
Author: Mia Bui2 yearsago 0 Comments 702 Views
That's What She Said – a fascinating book about women's experiences in everyday business life – begins with the delicacy of author Joanne Lipman stating not any individual or group, as a promise to readers, especially her male readers. So readers may slowly embrace the fact that the world around us is overwhelmingly biased for men.
As a former editor of USA Today, deputy editor of the Wall Street Journal, and editor-in-chief of Portfolio, Lipman, along with his keen eyes, has led readers to the story with the highest respect for truth. She gives an example of the temperature in most office buildings that obviously, it is set to match men's metabolic ability, which is why female office workers often feel colder. Or another example of a seat belt designed to protect a male body, which means that women are 47% more likely to suffer an injury if an accident occurs.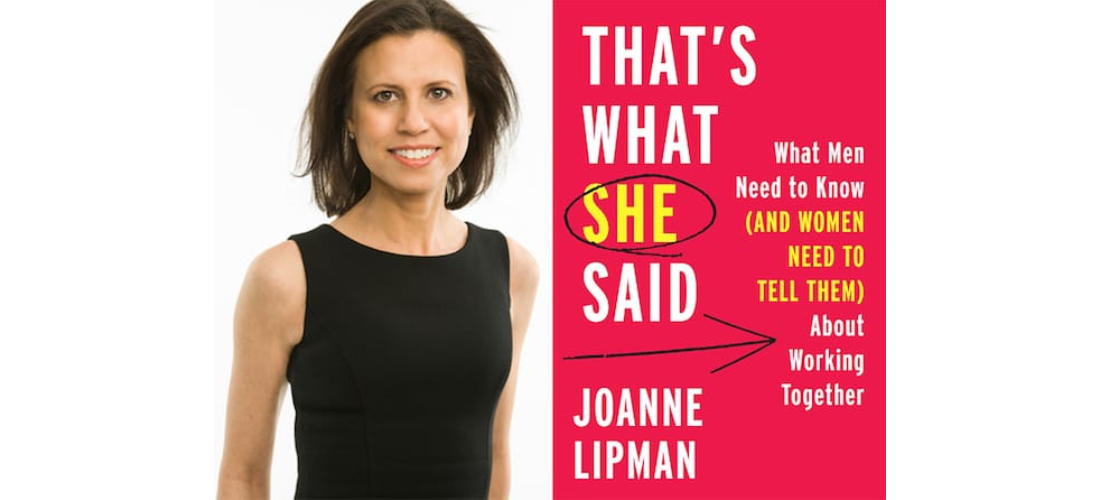 Joanne Lipman and "That's what she said" book title
The problem mentioned by Lipman in the book is the fact that men are not challenged too much to understand the world, because they do not see it through normal eyes but through the lens created by themselves. She cites studies and surveys that show that men believe they are smarter than reality, and in the recruitment process, male candidates will be chosen more than women even though their intelligence is similar. Or for technology-related issues, people tend to rely more on men than women, although there is a fact that in the blind test, women have a better problem-solving rate than male
In the first half of the book, it was named "Lean In meet Freakonomics" by the publisher, Lipman set out the behaviors of both men and women, resulting in gender gaps being maintained, from thoughts and problems that women The hidden world and the opportunity to advance at work. There is an anecdote spread in the 50s about a man named Earl Tupper and his business partner – Brownie Wise. Tupper invented plastic storage devices bearing his name, and Ms. Wise took on the job of developing a network of female salespeople from which helped Tupperware become a wealthy businessman. However, when Wise appeared on the cover of "Business Week" in 1954, Tupper fired her on the pretext that she took too much credit.
That's what happened centuries ago. So has the current era really changed? Lipman cited recent research to show that the self-esteem of men is affected when their female partners do better than male ones do in problem-solving tests. We all have a hard time getting rid of the unconscious bias. A study showed that using just a male name instead of a female name in a resume for a research assistant office position gave the applicant a chance to succeed and a higher salary.
The second half of the book, though, is more focused on providing solutions, particularly regarding the gender bias in unconscious bias. Recognizing that this is not an easy problem to solve, Lipman attended an anti-bias training course organized by Facebook that really honed her assumptions about gender bias. In 2013 she visited the Manbassadors group of students at Harvard, to highlight gender equity issues on the male-dominated campus. One of the founders of the student exchange group with Lipman said that after receiving the job, she offered not to mention her involvement in the project because "It could be uncomfortable for my colleagues".
In "Blind Auditions", Lipman mentioned her previous book – Strings Attached, which is a memoir about the years when she learned the violin, where she began to approach and better understand gender equality. In the 80s of the last century, after concerts of hidden artists, the Chicago Symphony Orchestra decided to turn the male group into a gender equality group. From another perspective, Google evaluates employees' performance through a document called "Bias Cheat Sheets". One of these points out the dangers of evaluating someone through Halo effects and Horn effects – the assessment is based on good qualities (Halo) or bad qualities (Horn) instead of actual performance. Lipman then mentioned that, with just one change in employment terms, based on reasonable welfares, Google has significantly narrowed the gender gap: When the company improved its leave policy of family in 2011, the turnover rate of women with children reduced by 50%.
In short, in her book, Lipman focuses much on how fair work means to women. Through the collection of data and related evidence, she showed us the cruel reality of the world, although, despite many decades, gender inequality still exists. In the final chapters of the book, Lipman offers a number of suggestions to help men support women to rebalance the gender balance. Even so, the end of the book is still considered lame compared to the entire text of the book given above because it's like a plea for men to respect women, in which they should not talk too much or give superficial praise and not put a burden on expressing those feelings. However, these polite invitations are sure to capture a large number of male readers, from which there is a straight conversion to work together to bridge the gap between the two.
——————–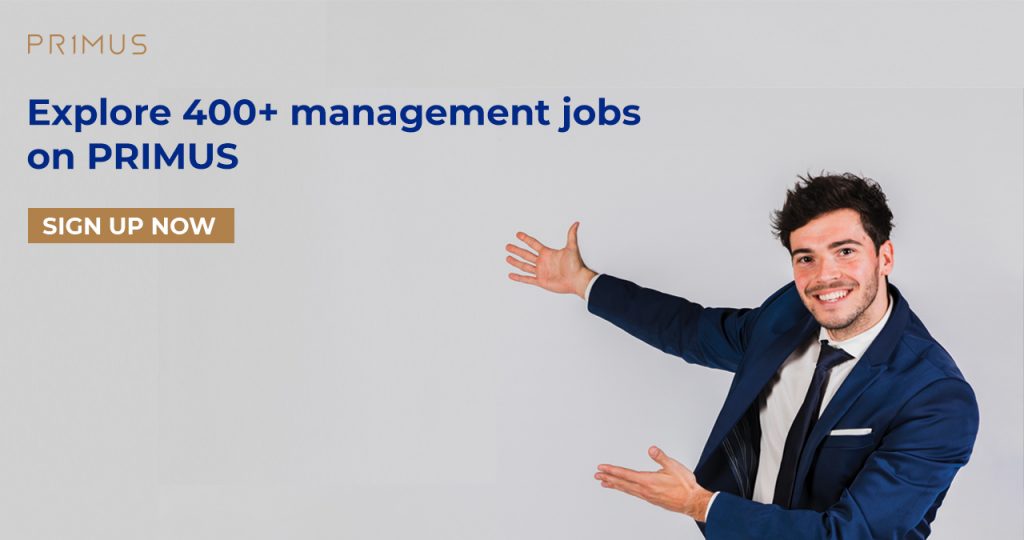 How do you think about this article? Please share it with us via the comment section below.
PRIMUS – TOP MANAGEMENT JOBS ONLY