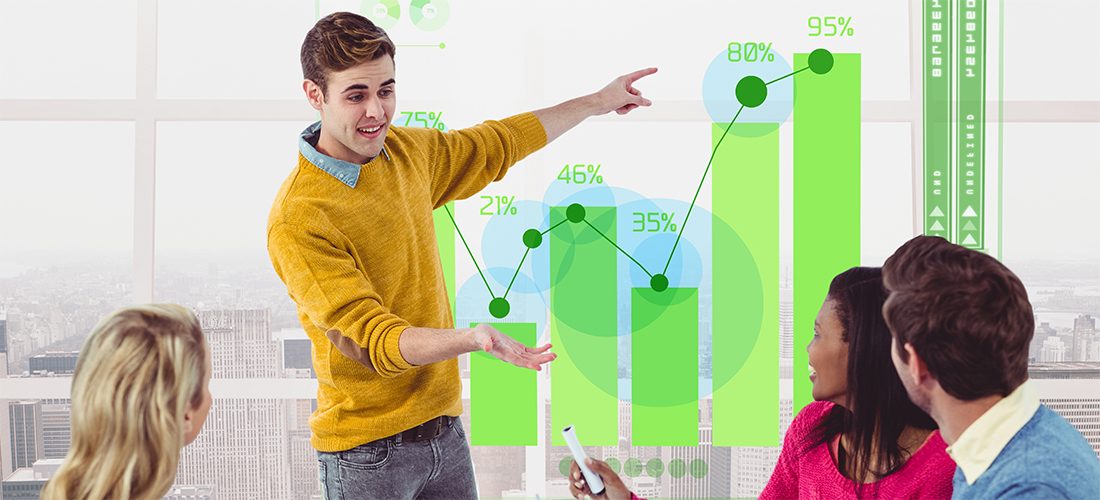 Strategy In The Digital Age: 5 Issues That Companies Often Overlook (Part 2)
Author: Mia Bui3 yearsago 1 Comment 1.2k Views
Issue 4: Over-focused on "usual suspects"
Most businesses are only concerned about the challenges created by emerging competitors – a group of digital indigenous businesses (businesses that are formed and directed in a digital environment). But the focus excessively on this group is perilous because market incumbents are also digitizing and stirring competition, sometimes even more innovative if they invest properly. This leads to the customer-orientation of new leaders who often overlook the importance of seeing exactly who is the real opponent.
Incumbents hold the market often average 20% of the market share, while digital indigenous firms only account for about 5% of the market share. Thus, a leading enterprise also easily creates revenue risks to traditional businesses equivalent to a large number of digital natives. And the move from these big businesses is also the main impact on the industry, pushing it to the tipping points.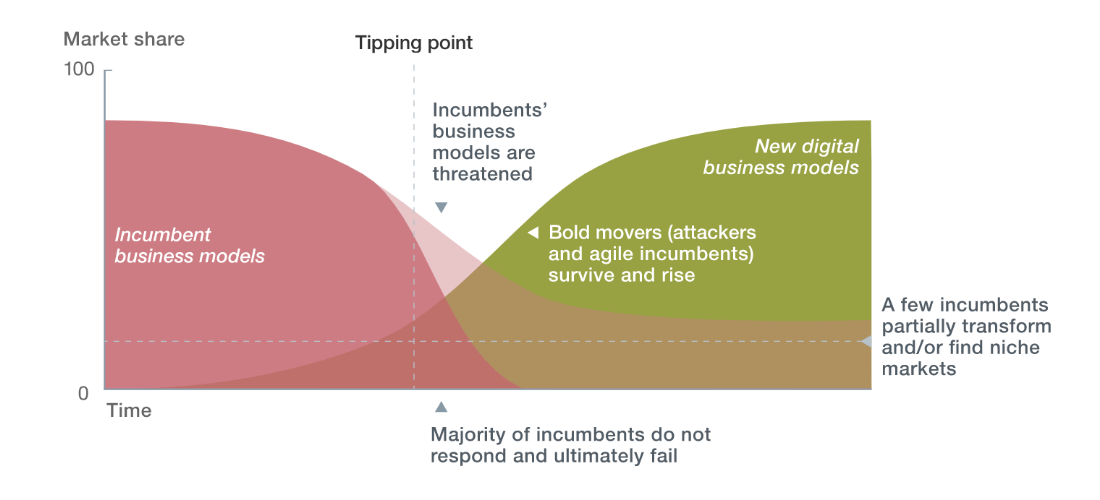 The Tipping point forces enterprises to change their business models
The importance of digitizing in the B2B environment and the directions of competition produced from this environment are often overlooked because the patterns of digital transformation will not be as clear as B2C's segments and value chains. In fact, many B2B businesses are moving faster than B2C companies, which greatly reduces costs and achieves higher quality products than before.
Issue 5: Ignore the degree and pace of change in the strategy creation process
It can be said that digital development will happen on 2 main questions: How is the pace of digital change? And how deep is this transformation of the business?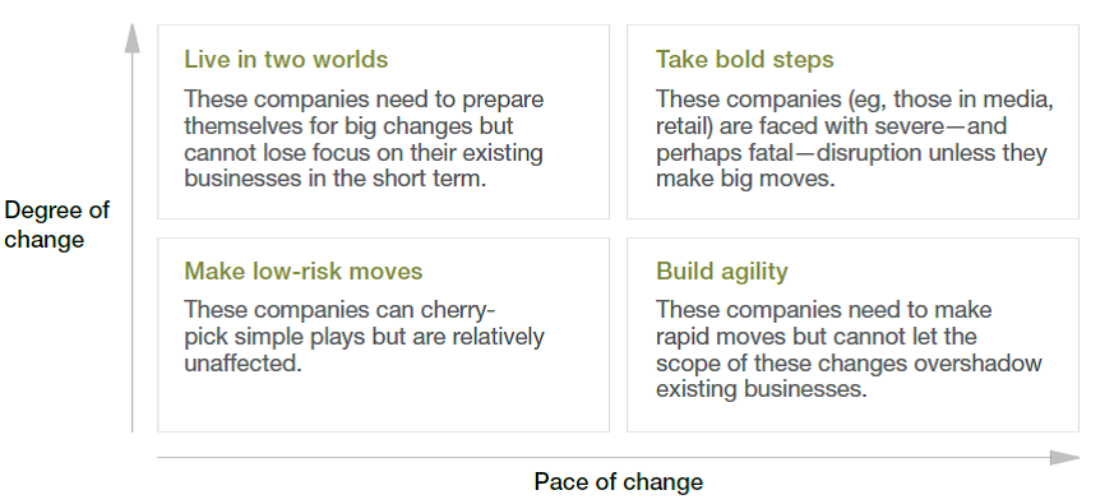 The digital adaptation model built by McKinsey
By finding out what is the balance that businesses need to achieve, there are two types of companies to consider:
Inspirational:

The bravest companies – also the biggest winners. They all responded well to both of these questions, invested heavily in technology, and innovated in the business model.

Highly adaptable:

Companies that soon encounter digital-related limitations require them to be willing to change in any situation. These companies often fail fast but innovate and grow faster. In other words, they rise from mistakes.
Who to choose and become a company in this digital age depends entirely on the company's strategy. And the company's strategy will be a golden test to prove where the leaders of the company are and what they will become in the future.
——————–
How do you think about this article? Please share it with us via the comment section below.
>>> Go back and read Part 1 to take a look at 3 first common issues which businesses in the digital age often fail.
According to McKinsey
PRIMUS – FIRST CLASS JOBS ONLY