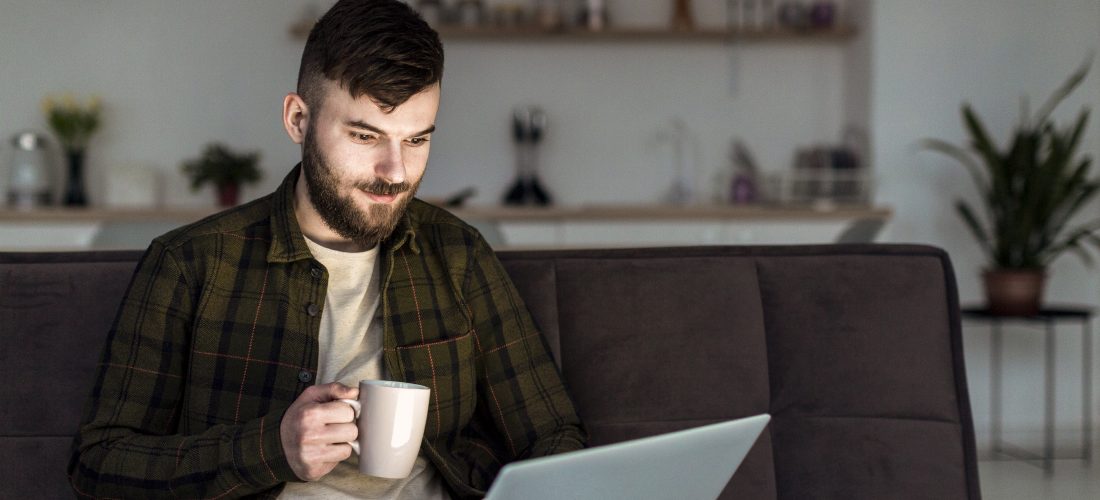 3 Common Obstacles While The Teams Are Working Remotely And How The Management Level To Solve Them (Part 2)
Author: Jack Le2 yearsago 0 Comments 763 Views
Obstacles that management level needs to overcome
Teleworking can bring a wide range of benefits for businesses, leaders and employees. However, it needs to be properly managed to be successful.
   1. Difficulty monitoring performance
Coronavirus disease is changing the way not only many organizations operate for the foreseeable future, but also leaders and employees manage themselves in quarantine without face-to-face human interaction and the structure of a typical workday.
One significant challenge of managing employees remotely is ensuring that they accomplish all their job duties on time, efficiently, and up to the company's standards. For some remote employees, this will just be a matter of ensuring all their projects are completed and turned in on schedule. For others, it is more important to be engaged in the work for a set number of hours a day. In either case, tracking their performance can be difficult. This leads to two main challenges to leadership in virtual teams: ensuring all work is completed and ensuring virtual employees are using their time efficiently, effectively, and appropriately.
   2. Loss of productivity
Managing members' performance badly might lead to loss of productivity. With all the allure of a couch, mid-day naps, movie series, virtual reality games, and whatever small distractions there are in a day, it is no surprise that managers worry about work productivity for their employees out of the office. They are at the mercy of beckoning chores. A full pantry of things to snack on. "Quick" walks to the park, and so much more that can distract them from work. I can see how easy it would be for tasks to take longer. For example, a task that would take one hour in an office could take five hours with distractions.
   3. Difficult or lacking communication
Communication on a distributed team is a whole other ballgame. Every question, every answer, every approval will be documented on a remote team. This makes for great records, but bulky loads of information to sort through.
Remote workers must balance various, almost overwhelming communication streams. There are instant messaging apps, video call software, project management tools, and of course the ever-present email. With so many channels to check, it makes sense that managers are worried about information slipping through the cracks.
How can leaders solve these challenges?
To help managers who are new to this — or even experienced managers who need additional guidance in these trying times — here are our recommendations for supporting continued learning and the emotional well-being of the employees.
   1. Clarify KPIs and roles
The move to home-based working is a great opportunity for a team to revisit the basics in order to ensure everyone understands the team objectives, their individual roles as well as weekly or monthly KPIs and how each person contributes to the outcome. Clarifying the team helps people understand when they can turn to peers instead of the leader, which prevents the leader from becoming a bottleneck. This will increase communication throughout the group and also helps peripheral members stay engaged.
A disruptive event like coronavirus will generate new and competing tasks across the business. As a result, leaders need to continually clarify goals at the team and individual level to stay focused on key priorities. Watch out for an ever-expanding list of tasks; when doing re-prioritize goals, the management level should think carefully about who gets the assignment and make sure the changing goals are communicated to the entire team.
   2. Reset the expectations
Under quarantine, every aspect of the manager's role is magnified and complicated. Managers need to reset expectations for how work gets done and adapt their style to a new context.
Most teams are accustomed to working with a standard procedure. They work together, located in the same office, under the same working conditions, with the same work schedule. The best leaders focus on what is right. So while teleworking, managers just need to concentrate on the outcomes instead of the process. Let's allow team members to accomplish their responsibilities in a flexible way.
   3. Maintain communication in a remote work environment
During this period, people will also start to get nervous about revenue goals and other deliverables. Managers should make sure that team members constantly feel like they know what is going on by communicating transparently what is happening at the organizational level. 
Another thing is to ensure that no members feel like they have less access to the bosses than others. Let's always see things in black and white, be available to everyone equally and let everyone feel seen and heard in all meetings. Simultaneously, amp up communication by joining meetings via chat apps like Slack, Rocket Chat, Microsoft Team…  and videoconferencing services like Zoom.
Despite the challenges above, remote work is very rewarding – as long as leaders know what they are getting into and can handle these common issues. If they persevere, they will enjoy flexibility, autonomy, the chance to work in their best environment, higher productivity—and perhaps also more time for a life outside of work as well.
According to Harvard Business Review, Hubstaff
———————
All are our recommendations to help the management level overcome remote work barriers. Do you have any solutions for this issue? Share with us by commenting in the section below.
>>> Go back and read Part 1 to understand the definition of remote work and its advantages.
PRIMUS – TOP MANAGEMENT JOBS ONLY