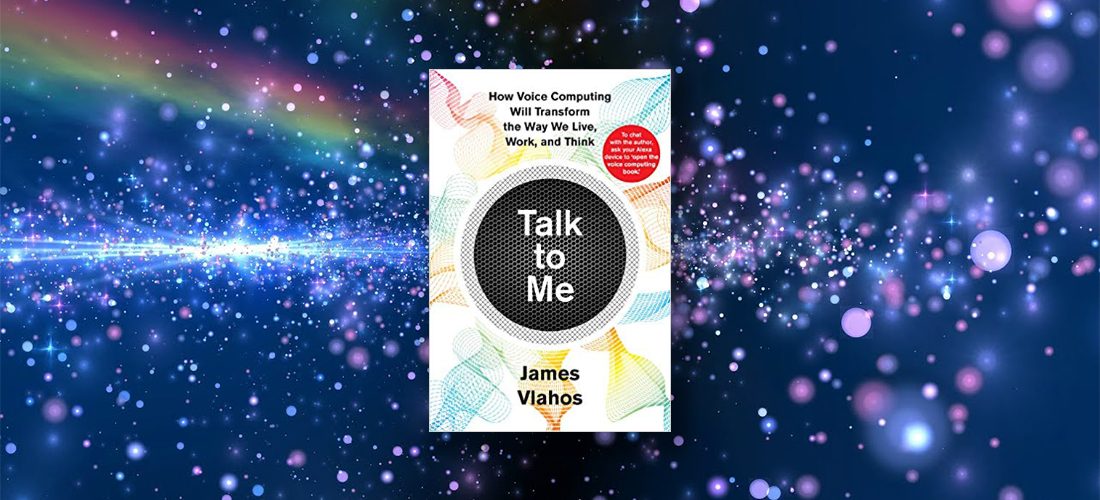 Talk To Me – Book Review
Author: Mia Bui3 yearsago 0 Comments 799 Views
Steve Jobs seems to be quite a stubborn person once he wants something. Back in 2010, he wanted to buy a small startup in San Jose, California. The CEO at that time was Dag Kittlaus and his colleagues who had successfully raised for the second round and they did not want to sell it when they saw the potential of this "child". Jobs contacted Kittlaus 37 days in a row until he fell in love and accepted to sell the two-year-old business to Apple for $ 150 million to $ 200 million. This company is named Siri Inc.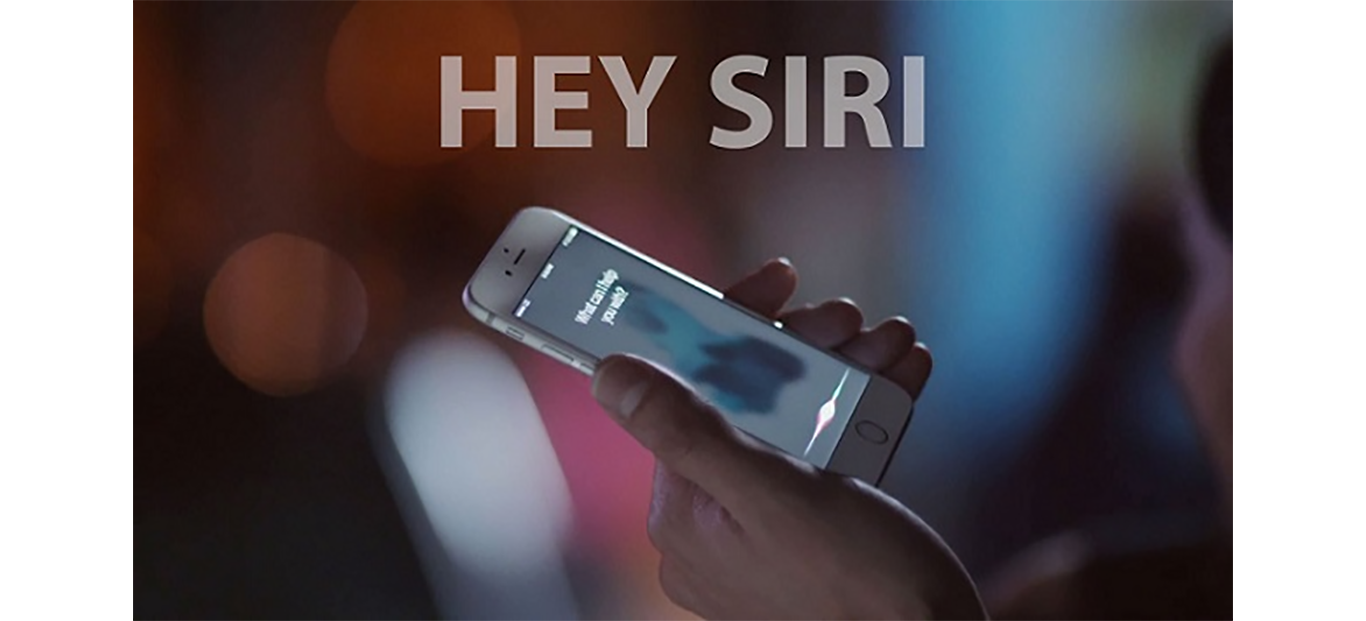 Siri  – a pioneer in using voice to perform individual tasks
James Vhalos tells the story of how the Siri assistant occupies an irreplaceable position on the iPhone in his latest book, Talk to Me. This will be a must-read book for those who are interested in voice computing but are afraid of not having much technological knowledge related to this area. Next, the author constantly questions around artificial intelligence (AI) and its meaning scattered throughout the book. Vhalos also asked questions such as: "Can a talking bot like Alexa help any isolated elders or young children? and "Is the computer thinking?" "What is really thinking?" These questions will be shared by the author by his perspective in the later parts of the chapter, though somewhat disjointed and overlapping.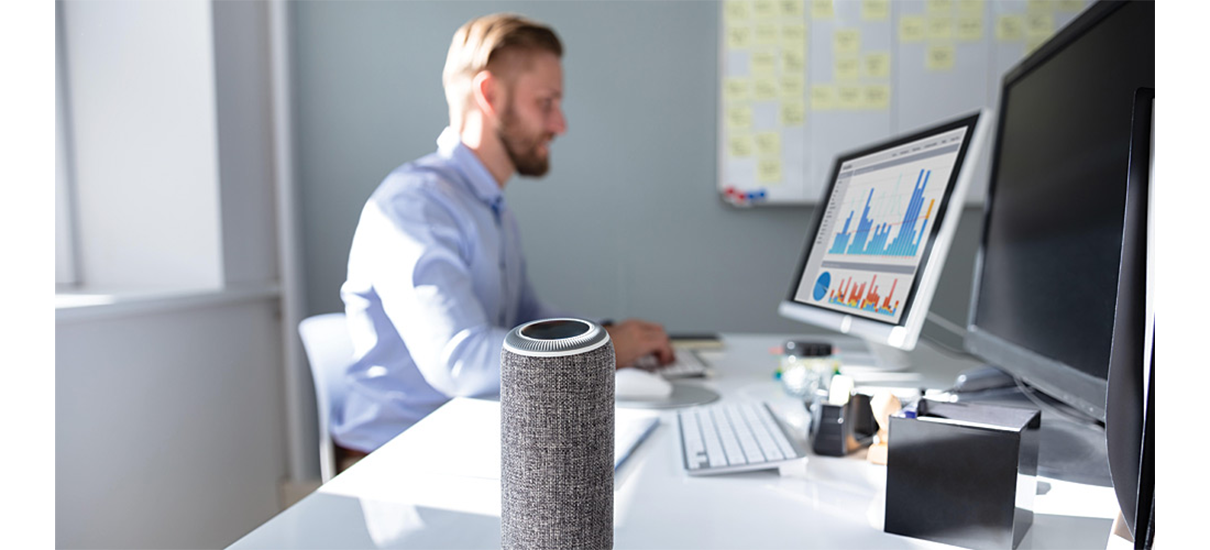 Alexa Echo – one of the most popular AI-powered Voice Computing Speaker
Vhalos spent the remaining first part of the book content describing how the platform war-affected voice control. He gives examples of big companies participating in this race, like Amazon, Google, and Apple. These big guys have in common is that they want to associate virtual assistants – or voice-controlled software that is supported by AI – into as many devices as possible, to create an emerging and integrity ecosystem. Amazon so far had more than 10,000 employees working on the Alexa to provide a more colorful experience in this race. But voice control is not just a platform game. It can also be applied by every company, especially if Vhalos predicts that "The advancement of voice control is a turning point in human history" is true.
"With voice, computers can do everything on their own. They will learn how we communicate with each other: Through language. The voice is therefore extremely potential for computers to learn without any problems. Meanwhile, we only learn the voice because we have to do it all our life to communicate with each other, "- Vhalos explained.
Voice technology has now grown beyond what people expect. In some countries, using voice to control virtual assistants is a normal thing in life. So Vhalos spent the rest of Talk to Me explaining the technology of the book and finding out the next challenges and future business decisions.
The voice control technology is an achievement that brings together a variety of technologies. "The sound waves emitted from our mouths through the screen will be converted into words, this process in the computer is called automatic voice recognition. Then by determining what you want to express through these words, computers will gradually learn how to understand the natural language of humankind (also known as natural-language understanding processes). When they understand our language, computers will respond by commands that are created in our one (or natural-language generation). And finally, the computer will generate a response based on synchronization with their available voice." – Vhalos explains this process.
The reason we see the explosion of voice control is because deep learning becomes popular and allows researchers to overcome technological barriers. For example, instead of having a real person say each line that the computer typed in, recently developed methods can train the neural networks to generate sounds whatever they need to.
Overall, Talk to Me succeeds in explaining why voice control technology is an exciting and promising technology. The book also explains why, "All companies, from big corporations Facebook to 1-800-Flowers, are passionate and wonder: Does the voice revolution affect their companies?" me? This will be an opportunity or a challenge to provide customers with experience and revenue for businesses? "And they are all answered in a limited way technology transitions so that readers are receptive and feel excited throughout 10 chapters of the book.
——————–
How do you think about this article? Please share it with us via the comment section below.
PRIMUS – TOP MANAGEMENT JOBS