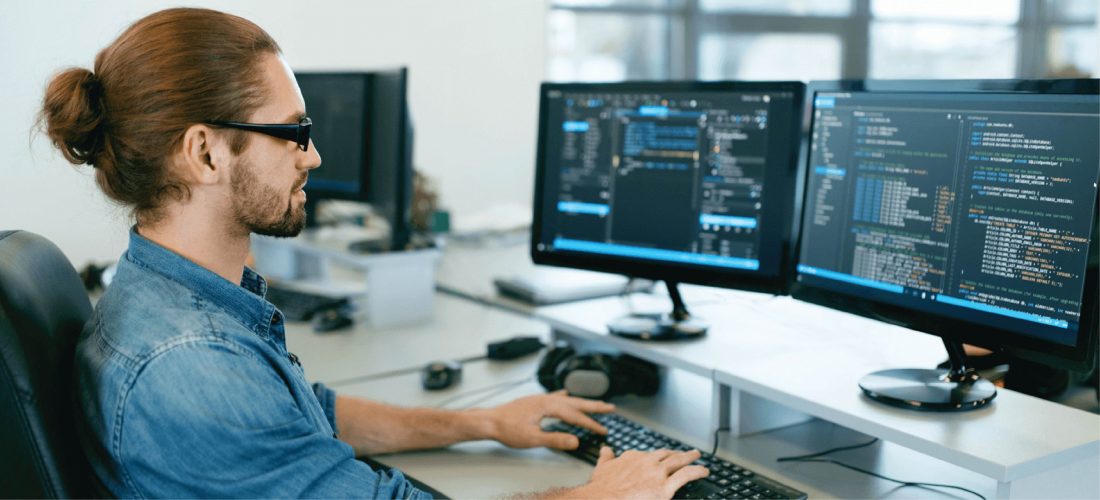 Chief Digital Officer – Challenges Need To Overcome
Author: Mia Bui4 yearsago 0 Comments 2.5k Views
Many businesses are beginning to look for a leader who is responsible for managing and fostering the transformation of traditional business models to digital. Here are the trends and challenges that businesses will face when defining the role and importance of this leader – Chief Digital Officer.
Who will be a Chief Digital Officer?
Basically, this C-suite level will be responsible for creating and directing the growth of businesses by transforming traditional business processes into digital ones by taking advantage of tools, platforms, technology, services smartly.
The difference between a Chief Digital Officer (CDO) and Chief Information Officer (CIO) is that CIOs will focus more on information technology infrastructure of enterprises to improve operational efficiency. Meanwhile, a CDO will find ways to deploy digital plans in line with the business strategy of the business, thereby creating breakthroughs in business.
Exhibit 1: Roles and responsibilities of Chief Digital Officer and Chief Information Officer
Looking at a broader perspective, the CIO director will focus on managing the existing operations of the business, while CDO will manage and focus on innovations. Because businesses need to balance development in the present and in the future, these two positions need to exist and operate in parallel.
Why should the CDO position be considered in the business model of the enterprise?
Based on applications and data, more and more businesses deliver users with experiences in numerous new and unique ways. We have seen many businesses born with business models based on technology, from a shared economy rather than relying on tangible assets such as factories, goods or machines. Therefore, these business models are easy to grow fast, survive well and often grow exponentially.
So to survive in a volatile environment, traditional businesses need to respond, adapt and develop an IT infrastructure to keep up with those emerging "unicorns". They need to change before losing their inherent competitive advantage in the field they have been operating for so long. Since then, the playing field of a CDO director has been expanded, as the role and responsibility of CDO become more important than ever. Companies need to put their interest in IT – especially in the application and software segments – to find new directions by connecting digital to the physical world for enterprises. Therefore, if the software is said to be the intersection of digital and reality, CDO is the intersection between information technology and business.
Common obstacles of a Chief Digital Officer
When talking about implementing digital campaigns, the role of Chief Digital Officers often encounters major obstacles: Lack of an overview of digital in the enterprise; corporate culture does not adapt to change; lack of talent in necessary positions; legacy company systems and structures that the company needs to retain. Each of these issues has a certain influence on the company's strategy whether it is considered independently or appears in a business.
The industries that influenced by consumers like media and entertainment; Food and drink; Transportation and travel tend to look to Chief Digital Officer positions to increase user experience, improve their business models. Other industries – usually banks and insurance – not only look to this position to improve user activity but also to digitize internal operations. However, there are common problems with the common technical director role:
   1. Unifying digital agenda
When a leader starts taking on this position, they will often have dozens of digital activities throughout their organization that they need to do every day. These tasks, though discretely arranged, also have certain effects, especially in the early stages of business transformation. However, when businesses start to expand more digitally on a strategic scale, the lack of consistency in the work to be done can create major problems.
Chief Digital Officers need to connect people and business units into digital processes. The concept of unification of this work cycle is evident in the role of the CDO: They must be people who both build those digital strategies and encourage participation from all departments in the organization.
   2. Bridging for talent human gaps
The lack of qualified human resources in the digital field is considered a difficulty that businesses encounter in the process of seeking transformation. PwC's recent Digital IQ study shows that the lack of skilled staff is the number one reason why businesses' investment in technology innovation does not meet expectations. In another discovery, the survey found that 46% of CDO positions had to be externally hiring.
In order to become a bridge for manpower gaps, businesses need to identify the capabilities that they need and lack of, thereby creating personnel strategies to ensure these candidates can bring digital agenda into practice. This also requires businesses to combine training and recruitment. Leaders need to be aware of the "refusal to develop" culture adopted by these employees – a mindset that lacks adaptation in this innovation period.
   3. Facing an outdated company structure
The concepts of digital transformation in enterprises are often not enhanced, derived from the system structure of the company, but not easily changed. CDOs need to know and work with these constraints if they want to push businesses further.
   4. In searching for suitable digital leaders
When looking for a position of digital leadership, businesses need to consider not only the background or expertise of this position but also the harmony between them and the organization, thereby identifying the roles and responsibilities to be achieved. Of course, these requirements are not only for CDO positions but also for other leader ones. The role of CDO, however, is relatively new that corporations need to determine the right scope of work for this role. These ranges may be different for each company and each industry. Even this role will develop itself daily.
However, by 2018, these issues almost became a major cause in the difficulty of exactly defining the specific role of a chief digital officer. Ian Rogers, Chief Digital Officer of LVMH Group, when asked about his role, said: "I think the term" digital "is a pretty meaningless phrase. I have not met anyone who can explain to me what the true meaning of this word is". As a result, according to the latest research by Strategy & – PwC Group's consulting firm, the rate of job placement CDO in 2018 has decreased compared to 2016, from 160 to 54 businesses. The leaders of giant groups are realizing that being responsible for digital business is an unoptimized approach because digital operations are gradually integrated into all departments of their firms. The role of CDO position is no longer prominent.
On the contrary, for companies that are having had CDO positions, their expectations for this position will also change: First, because of this transformational role in the businesses, CDO needs to successfully integrate the functional structure of different departments. In addition, because these changes relate to legacy systems of businesses and implementing new technological advances, CDO needs to have a more technical background. As many as ⅓ director of CDO has been replaced by this change of expectation. Therefore, business leaders need to find out the right role of the CDO so that they can continue to promote their value at the enterprise.
——————–
How do you think about this article? Please share it with us via the comment section below.
According to Strategy, Business and Strategy&
PRIMUS – FIRST CLASS JOBS ONLY